ISO 22000:2018
FOOD SAFETY MANAGEMENT SYSTEM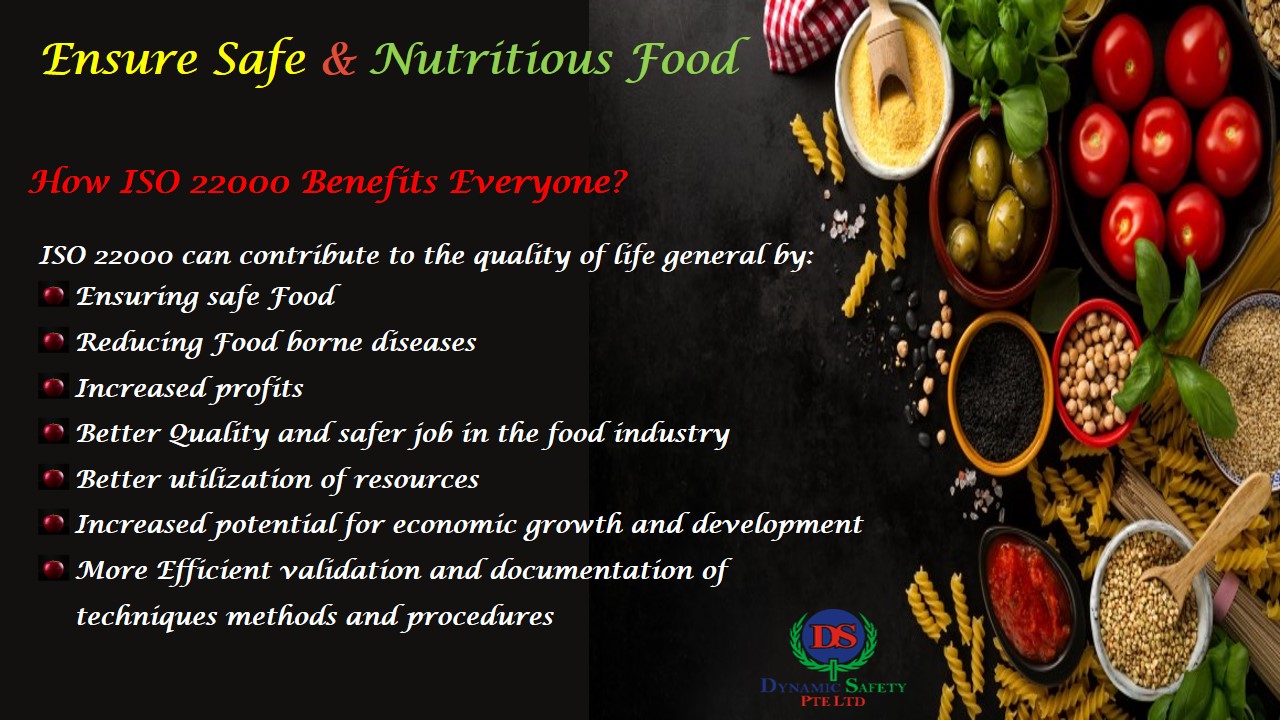 WHAT IS FOOD SAFETY MANAGEMENT SYSTEM?
ISO 22000 is a Food Safety Management System that can be applied to any organization in the food chain, farm to fork. Becoming certified to ISO 22000 allows a company to show their customers that they have a food safety management system in place. This provides customer confidence in the product. FSMS based on the principles of Hazard Analysis Critical Control Point (HACCP).
WHAT IS HAZARD ANALYSIS CRITICAL AND CONTROL POINT?
Hazard analysis and critical control points is a management system for food safety from biological, chemical, and physical hazards in production processes that can cause the finished product.
HOW DO I START?
You, or, someone in your business needs to have sufficient training or knowledge of hygiene matters and the activities in the business in order to write up a suitable food safety management system or adapt one that has been produced as a model template.
WHY IT IS NEEDED?
ISO 22000 gives the requirements for a food safety management system. It has supporting standards in the series that can be used by any type of organization in the food chain, ranging from feed producers, primary producers through food manufacturers, transport and storage operators, including also subcontractors to retail and foodservice outlets.
HOW DYNAMIC SAFETY CAN HELP YOU?
Dynamic safety experts will help you to fulfill the requirements for any organization in the food chain and its corrigendum ISO 22000:2005 gives the basic requirements for a food safety management system to ensure food safety along the food chain, up to the point of final consumption.