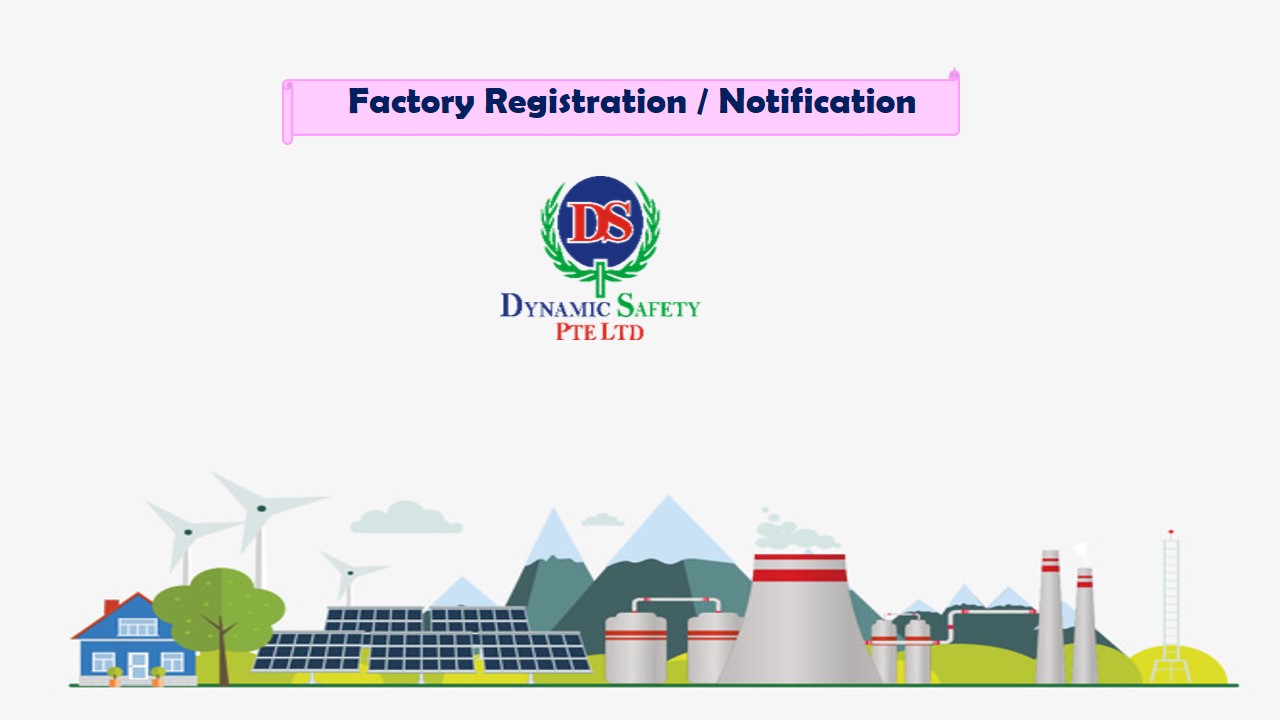 All factories, in accordance with the Workplace Safety and Health (WSH) Act, must either notify or register their activities with MOM before starting operations.
If your factory in high-risk activities, you have to apply for a Certificate of Registration (CR).
If your factory in low-risk activities, you have to submit a one-time Notification declaring your activities.
Non-factory workplaces are not required to register or notified with MOM.
REQUIREMENTS
Memorandum
Purchase Agreement of the site/property/office
List of Directors & Managers
Proof of Bank Account
First Income Tax Assessment order
Date of Commencement of business.
PROCEDURES
The factory owner has to propose the local area inspector for an application form.
The applicant has to pay the appropriate fee to register the factory. After the completion of Register, the Government issue the Registration certificate.
HOW DYNAMIC SAFETY CAN HELP YOU?
Our Dynamic Safety provides Consultancy services to guide your organization through the stages of development, implementation.