LEARNING SERVICES OUTSIDE FORMAL EDUCATION - SERVICE REQUIREMENTS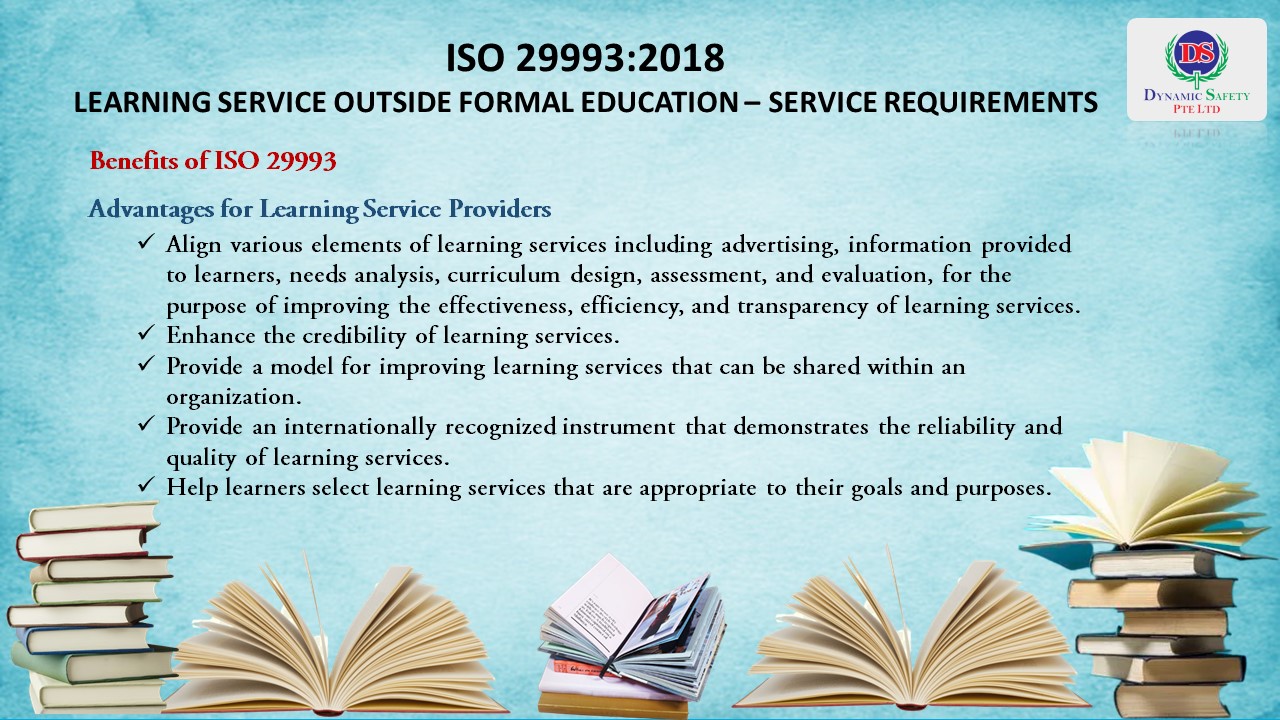 ISO 29993 is an international standard that set minimum requirements for learning services outside of formal education. It provides the framework for learning service providers (LSP) to deliver the services that fulfill the needs of learners and/or sponsors as to the quality, sequence, and outputs of learning services outside formal education, and their informed decision on the purchase of such services.
ISO 29993 is also aimed at helping learning service providers deliver the services that fulfill the needs of learners and/or sponsors. Learning services outside formal education means learning services provided by private organizations or individuals other than established recognized formal systems of education such as elementary, secondary, or higher education.
WHY IT IS NEEDED?
A globalized and fast-changing knowledge-based economy requires people to continue acquiring new skills and knowledge for their entire professional and private lives. Private providers of learning services have more flexibility to respond quickly to such needs. ISO 29993 is intended to provide such private providers with a generic frame of reference for quality learning services.
HOW DYNAMIC SAFETY CAN HELP YOU?
We have extensive experience in auditing and certifying a wide range of internationally recognized management systems, including ISO 29993. Our experienced team of global experts will guide you through the process, from on-site audits to certification. We will help you to identify opportunities and minimize potential risks. Beyond the certification, we also provide you with feedback on the most effective ways to improve your existing procedures and enhance your company's educational and training programs.