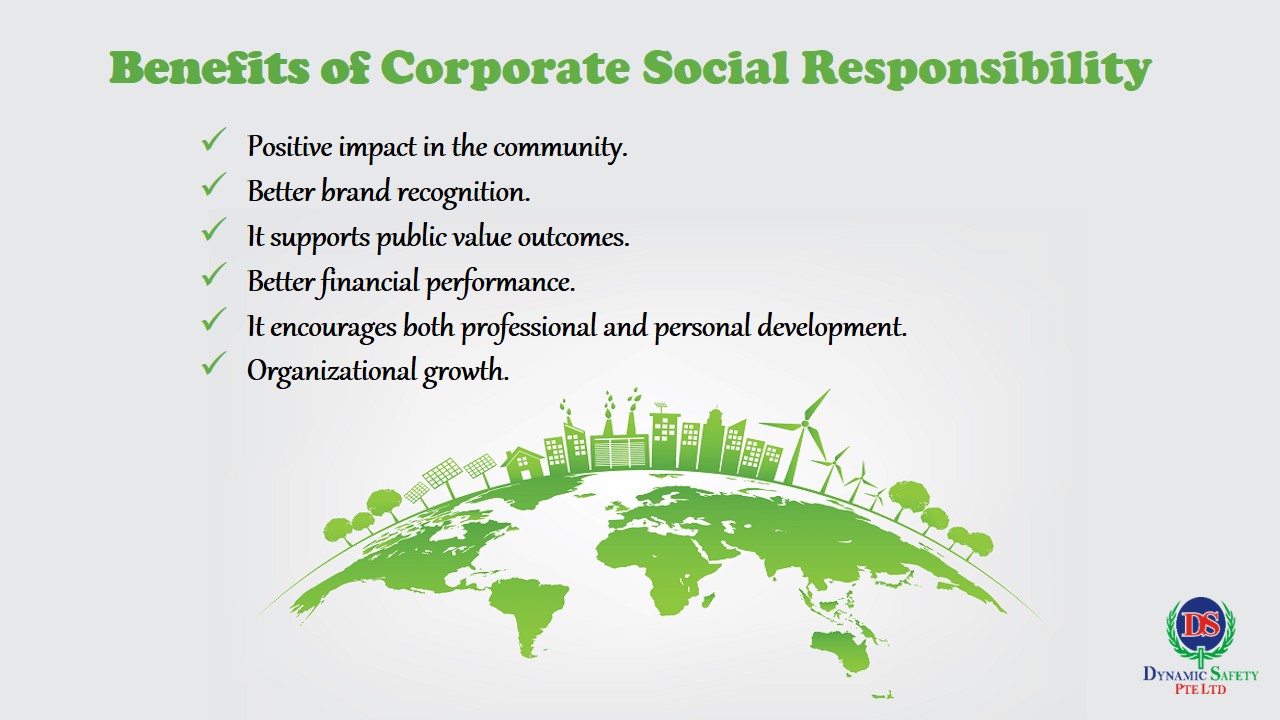 Corporate Social Responsibility is a type of business self-regulation.
Corporate social responsibility (CSR) is how companies manage their business processes to produce a positive impact on society.
It covers sustainability, social impact, and ethics.
IMPORTANCE OF CORPORATE SOCIAL RESPONSIBILITY
Consumer Protection
It aims at the protection of the local and global environment.
It ensures respect for human rights.
It results in avoiding corruption.
It promotes commitment to labor standards by companies and their business partners.
HOW DYNAMIC SAFETY CAN HELP YOU?
Dynamic Safety provides consultancy services to guide your organization through the stages of development, implementation and trial audit.