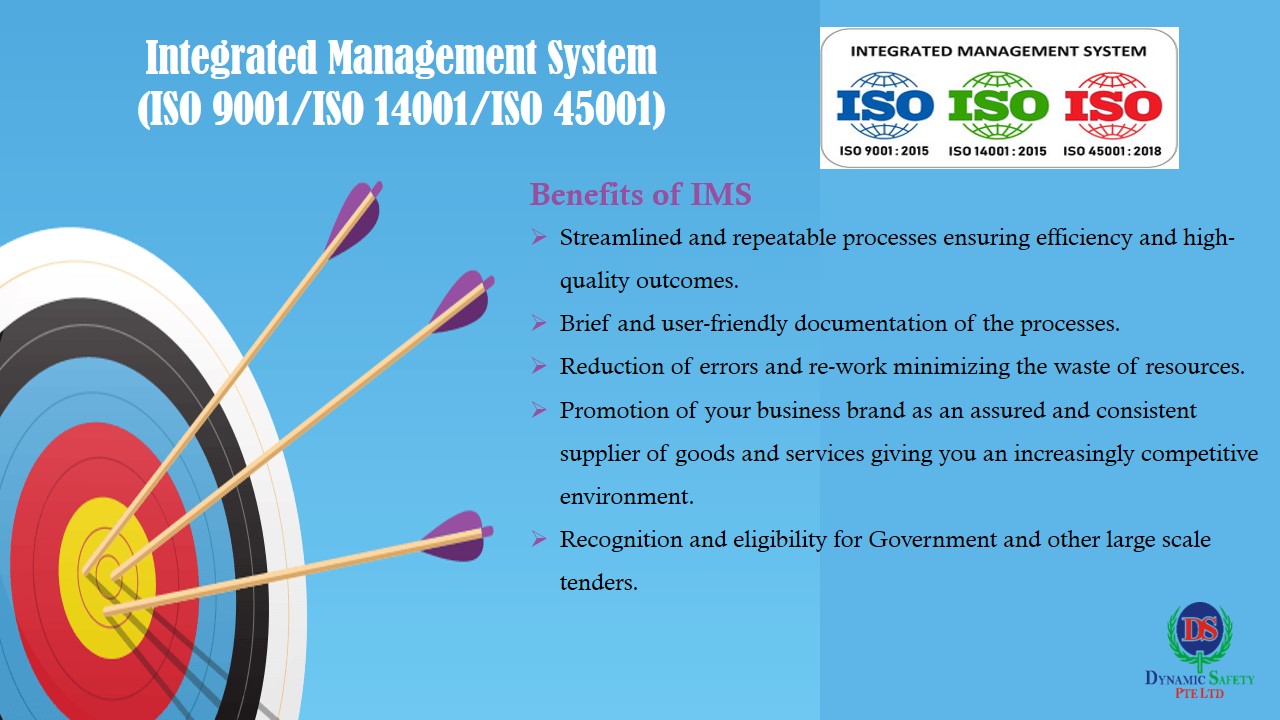 Businesses require certifications to be competitive in the market and meet the statutory and regulatory requirements.
To gain ISO certifications to your business engagements, you might consider contacting experienced Integrated management consultants to serve the required systems in place so that your business can run smoothly.
A consultant who has specifically been trained to help the business become more efficient and gain certifications to ensure that your organization becomes productive in a positive and responsible manner.
To gain an ISO certificate for an organization, it is essential that a good quality Integrated Management System (IMS) is in place that not only meets the standards of certification but also improves regular business processes.
In order to be certified by the International Organization for Standardization, your business should meet standards like ISO 14001 and ISO 45001.
HOW DYNAMIC SAFETY CAN HELP YOU?
Dynamic Safety Provides Consultancy Services for organizations to get ISO 45001 certifications. Our IMS consultants help you to achieve an efficient and effective integrated Management system that will raise the status of your company.