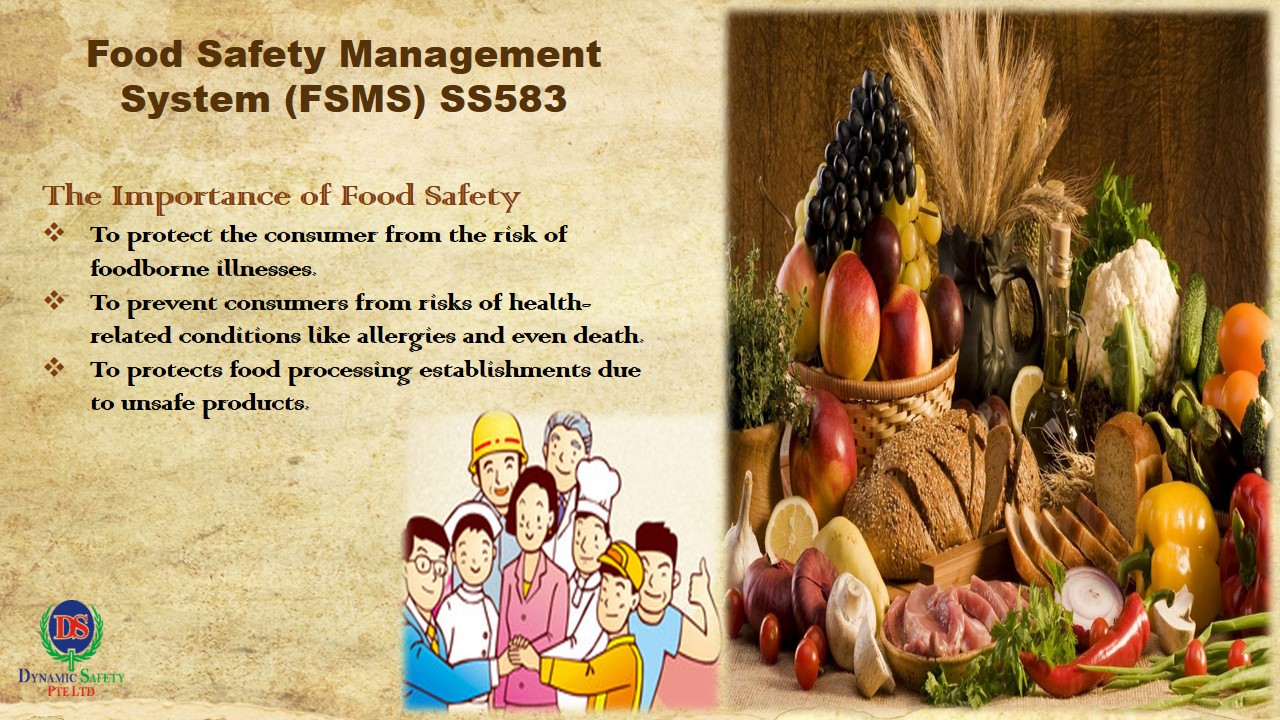 The Food Safety Management System (FSMS) identifies, preventing, and reducing food-borne hazards at every stage of food preparation to ensure food is safe.
All caterers are required to submit a proper Hazard Analysis Critical Control Point (HACCP)-based FSMS with reference to the Singapore Standard SS583:2013 as a basic guide.
Efficient and accurate maintenance of documentation and records to ensure FSMS is monitored easily, and to allow traceability of hazards to the contamination source.
FOOD SAFETY TRAINING INCLUDES
Safe procedures for each process such as receiving, re-packing, food storage, preparation and cooking, cooling and re-heating, displaying products, packaging, cleaning, transport, and delivery.
HOW DYNAMIC SAFETY CAN HELP YOU?
Dynamic safety experts understand the need of the client in every section of Quality & Management Standard, Training and Documentation. We pride ourselves that effectively handling multiple implementations.