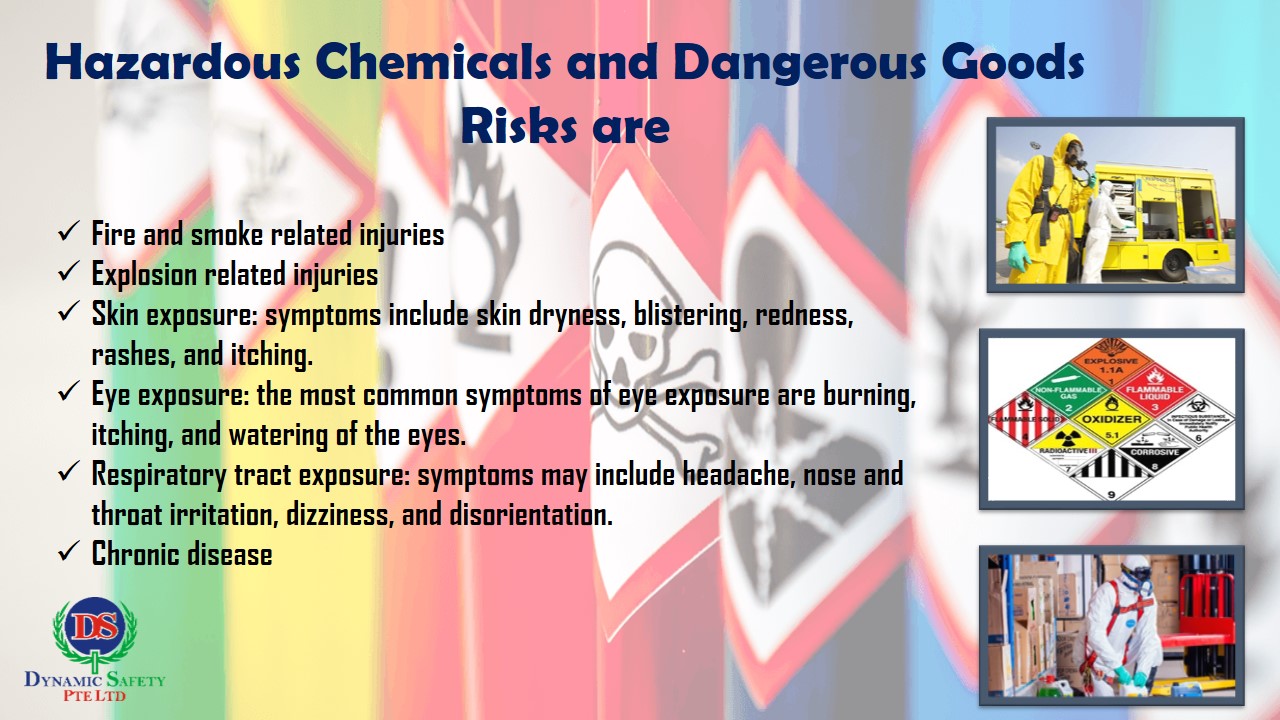 The Hazard Communication Standards (HCS), or HAZCOM for made to make it for people to get information about specific chemicals.
This is critical because when there is a leak or other issue, is critical for everyone's safety.
Companies that use dangerous chemicals need to make sure that the HAZCOM standards are followed by employees, contractors, and everyone working in the area.
HAZCOM training in the workplace is important to protect workers from chemical hazards.
HAZARD COMMUNICATION TRAINING SHOULD COVER
Hazardous chemicals in the workplace and their hazards.
Control or preventive measures and safe work procedures to reduce the hazards.
Procedures to follow if they are exposed to the hazards.
Emergency reaction procedures.
Reading and interpreting labels and Safety Data Sheet.
HOW DYNAMIC SAFETY CAN HELP YOU?
Dynamic Safety consultancy provides the requirements of Hazard Communication for Hazardous Chemicals and Dangerous goods to your organization to ensure control and reduce the hazards.