QUALITY MANAGEMENT SYSTEM (QMS)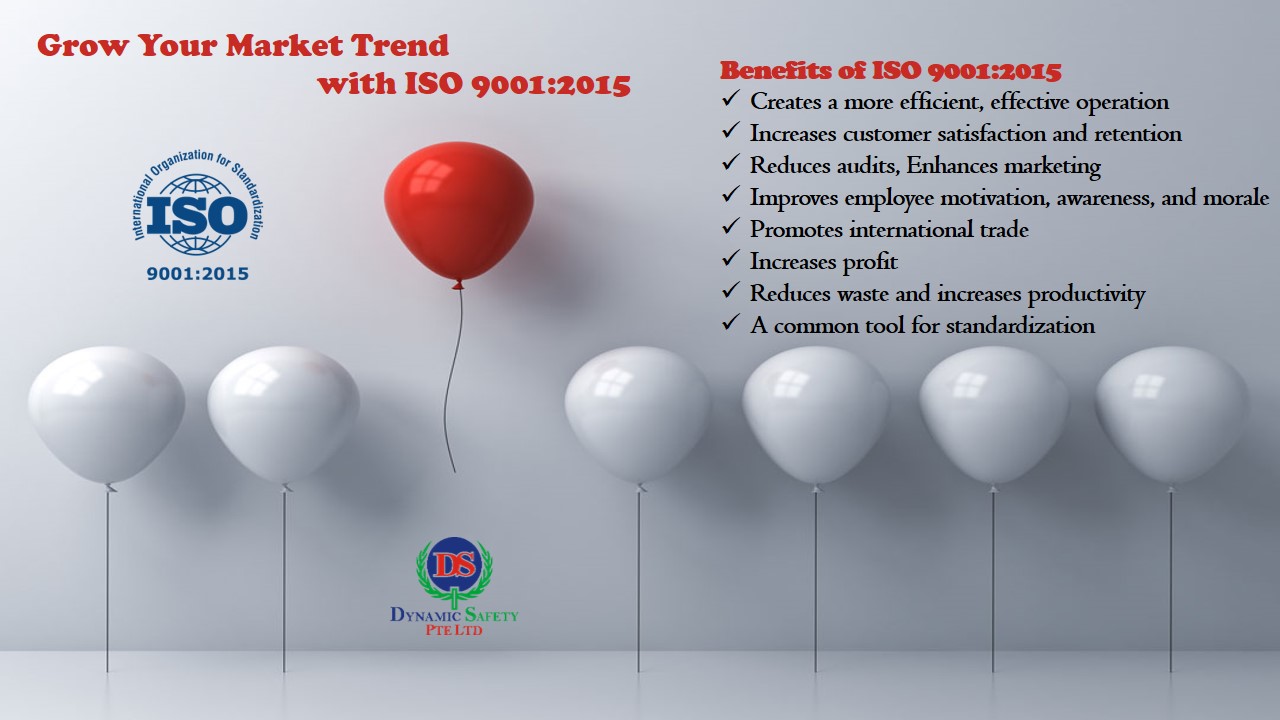 ISO 9001:2015 is a quality management system (QMS). Organizations use the standard to demonstrate the ability to consistently provide products and services that meet customer and other stakeholders statutory and regulatory requirements.
ISO 9001:2015 applies to any organization which is interested to organize and formalize a management system – to assure its consistent product/service quality to customers, as well as to improve its management performance.
WHY IT IS NEEDED?
Instant Market Recognition – with the ISO 9001 certificate and logo;
Following the market trend – to meet customer demands;
Improved customer relationship with better management & control – hence increased sales and market share;
Towards business excellence and profit sustainability – through knowledge management;
Reduced operating costs – through management & work standardization, prevention of repetitive mistakes and reinventing the wheels.
HOW DYNAMIC SAFETY CAN HELP YOU?
Dynamic Safety provides consultancy services to guide your organization through the stages of development, implementation and trial audit. The internal Auditor course is also available on a monthly basis.