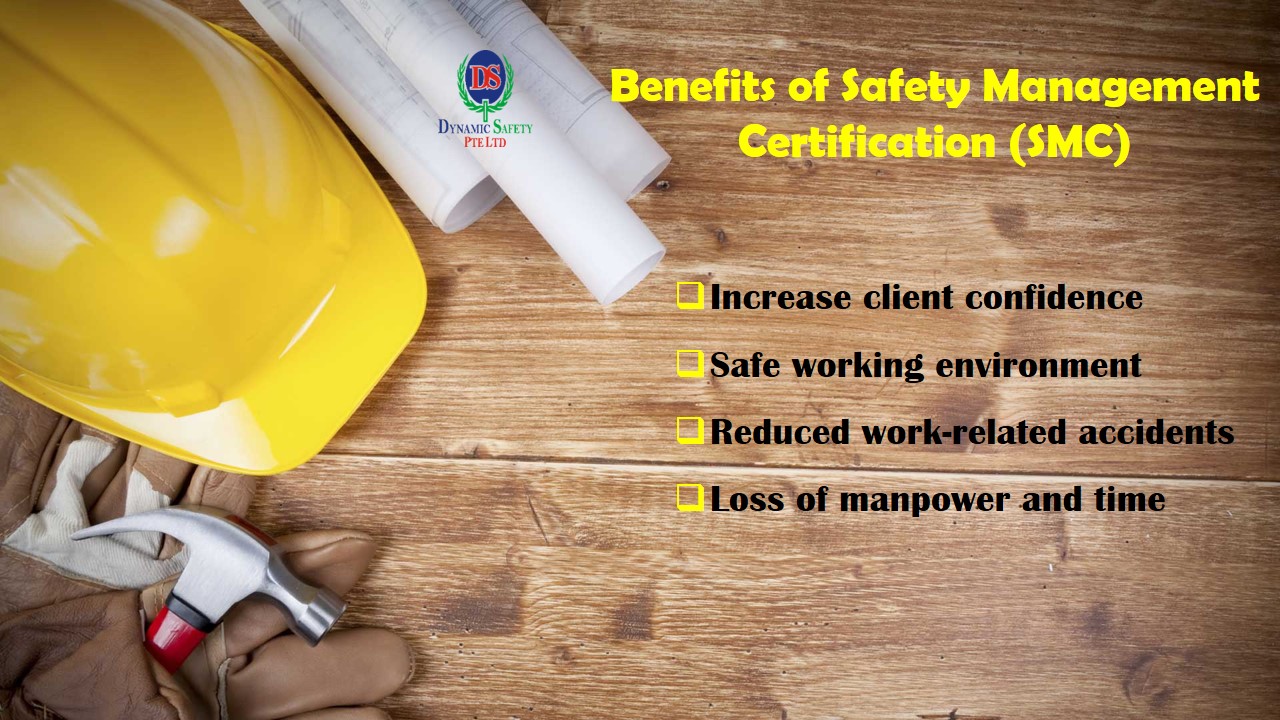 The Safety Management Certification (SMC) was developed to help the Contractors to plan for safety and manage their construction operations in a simple and systematic manner.
To help contractors develop and implement the SMC, contractors can attend the 2-day SMC workshop.
SAFETY MANAGEMENT CERTIFICATION REQUIREMENTS
Occupational Health & Safety Policy,
Planning for risk assessment,
Implementation,
Documents control,
Operation control,
Performance Monitoring.
CERTIFICATION OF PROCESS
Development of the SMC System
SMC Certification Process
Surveillance Audit
Renewal of Certificate
HOW DYNAMIC SAFETY CAN HELP YOU?
Dynamic Safety consultancy provides services to guide your organization through the stages of development, implementation and trial audit.