ENERGY MANAGEMENT SYSTEM (EnMS)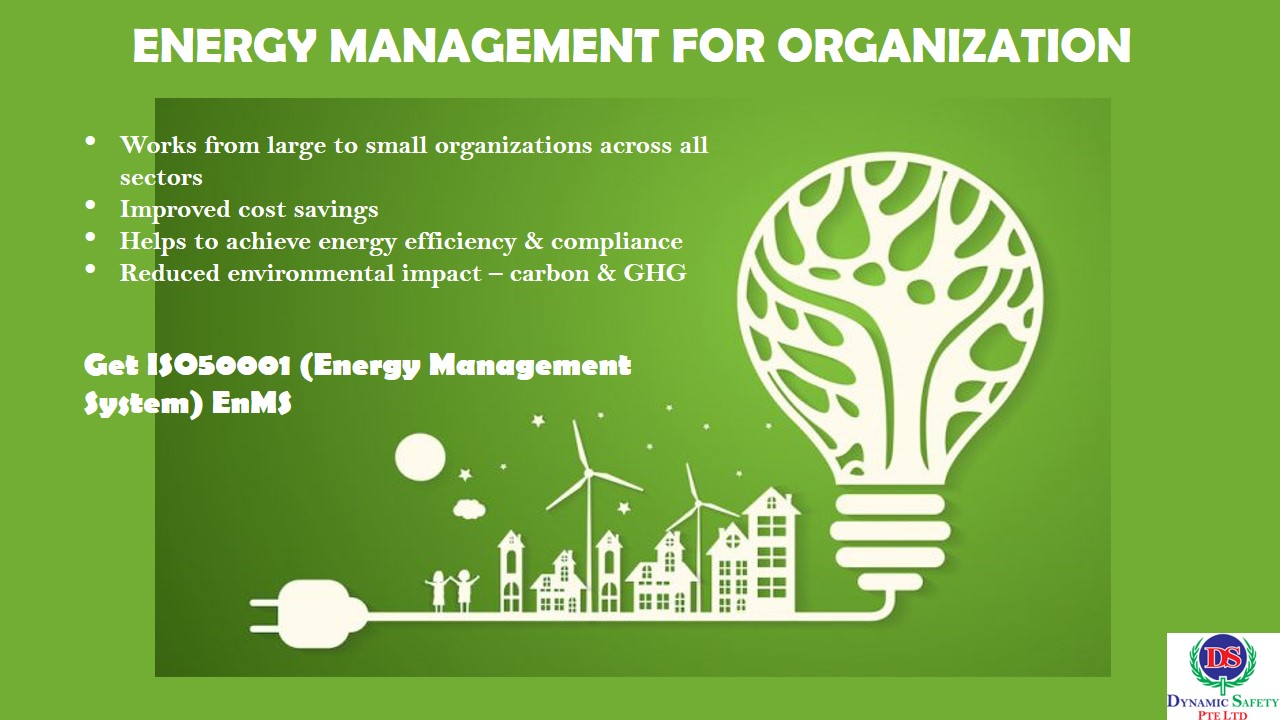 ISO 50001 Energy Management System certification, provides a framework for establishing energy management best practices to help organizations to improve their energy efficiency and make a return on investment by implementing ISO 50001. The standard enables organizations to establish the systems and processes necessary to improve energy performance, including energy efficiency, use, and consumption.
ISO 50001:2018 provides a framework of requirements for organizations to:
Develop a policy for more efficient use of energy
Fix targets and objectives to meet the policy
Use data to better understand and make decisions about energy use
Measure the results
Review how well the policy works, and
Continually improve energy management
HOW DYNAMIC SAFETY CAN HELP YOU?
Dynamic safety provides consultancy services to guide your organization through the stages of development, implementation and trial audit.