INFORMATION SECURITY MANAGEMENT SYSTEM(ISMS)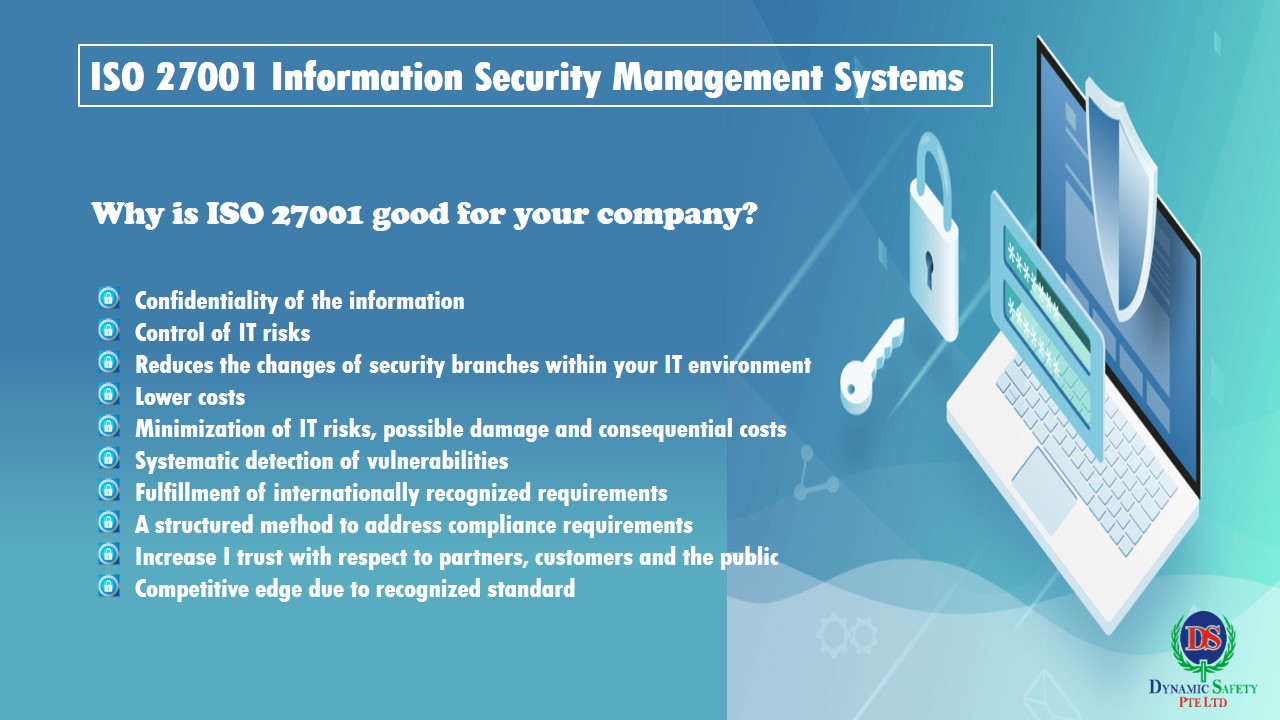 ISO 27001:2013 provides a set of standardized requirements for an Information Security Management System (ISMS).
WHAT IS AN ISMS?
An Information Security Management System (ISMS) is a systematic approach to managing sensitive company information so that it remains secure. It includes people, processes and IT systems by applying a risk management process.
It can help small, medium and large businesses in any sector keep information assets secure.
ISO 27001 was developed to provide a model for establishing, implementing, operating, monitoring, reviewing, maintaining and improving an information security management system.
The SIX-PART OF PLANNING PROCESS:
Define a security policy.
Define the scope of the ISMS.
Conduct a risk assessment.
Manage identified risks.
Select-control objectives and controls to be implemented.
Prepare a statement of applicability.
BENEFITS INCLUDES:
Increased reliability and security of systems and information.
Improved customer and business partner confidence.
Increased business resilience.
Alignment with customer requirements.
Improved management processes and integration with corporate risk strategies.
HOW DYNAMIC SAFETY CAN HELP YOU?
Dynamic safety provides consultancy services to guide your organization through the stages of development, implementation and trial audit.