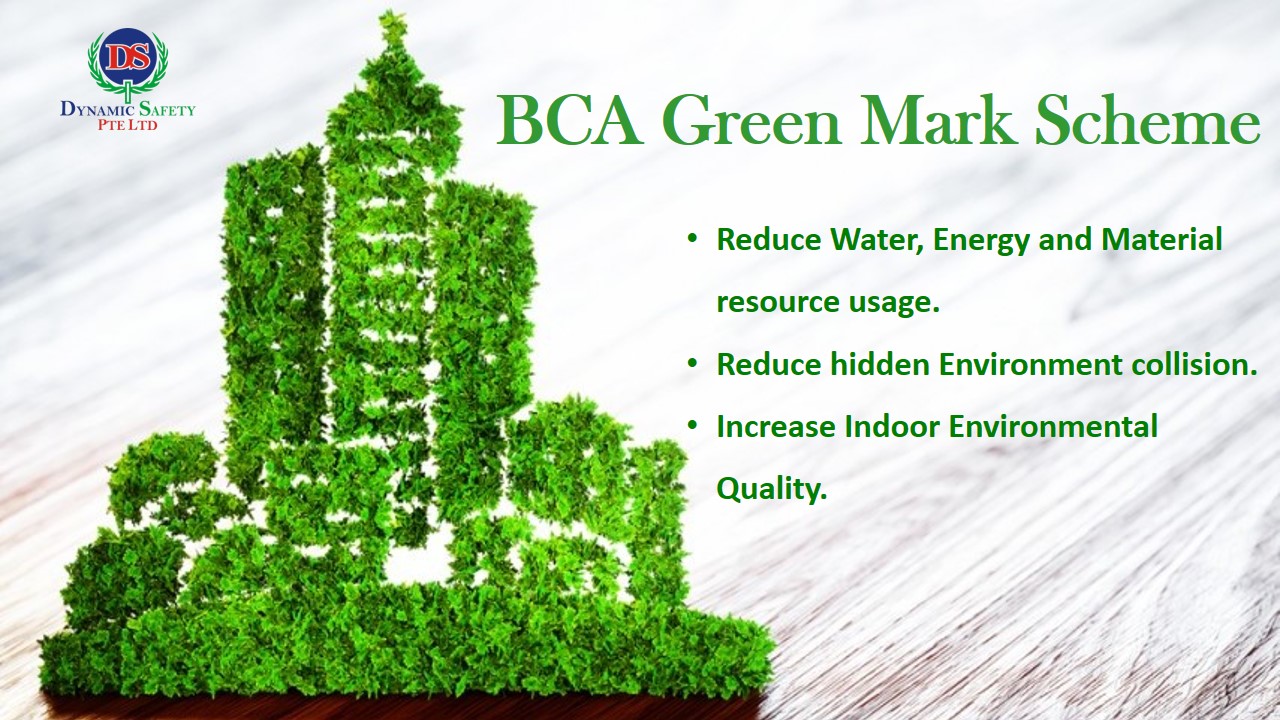 The BCA Green Mark Scheme is based on the construction industry towards more environment-friendly buildings.
It promotes sustainability in the built environment and raises environmental awareness among developers, designers, and builders when they start project plan and design, as well as during construction.
APPLICATIONS AND ASSESSMENT
Developers, building owners, and government agencies must submit an application form to BCA to register their interest in participating in the BCA Green Mark Scheme.
BCA assessment team will have an initial meeting with the project team or building a management team to brief on the basic and request for relevant reports and documentary proofs to verify submissions.
HOW DYNAMIC SAFETY CAN HELP YOU?
Our Dynamic Safety consultancy supports the specific needs of the company, to build strength and provide a sustainable solution, based on the BCA Green Mark Scheme assessment criteria.