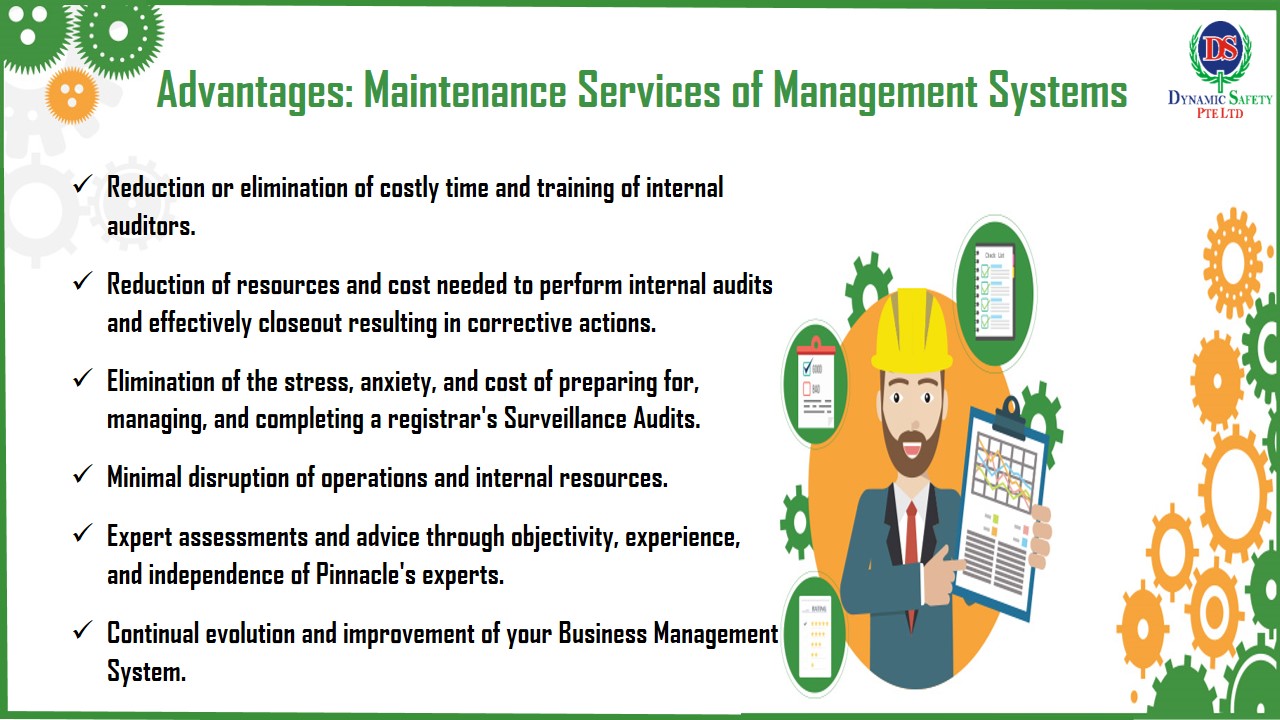 Companies often lose momentum, focus, and commitment after achieving initial certification. The result is a scramble to prepare for Surveillance Audits, stress and anxiety during the Surveillance Audit, and an unplanned commitment of resources to deal with the aftermath.
The management system requires sustained focus and vision. Maintaining certification underscores this fact. Maintenance services that secure correct, reliable and safe operation of ISO
Our ISO Maintenance Activities are,
Complete Customization & Set-Up
Customer audit or third- party approval
Routine consultancy for successful ISO surveillance/ recertification audit
Annual contract and a monthly visit
Internal audits
Whatever your maintenance requirements, we are ready to offer you a solution.
We offer a variety of systems maintenance packages to suit your individual circumstances. Whether you looking for a single day's consultancy to review your current system, three or four days to update your system ready for auditing, require a monthly visit or prefer to see our consultant just once a quarter, we can meet your needs.
HOW DYNAMIC SAFETY CAN HELP YOU?
Dynamic Safety provides a consultancy for successful ISO surveillance/ recertification audit to your Organizations.