OCCUPATIONAL HEALTH & SAFETY MANAGEMENT SYSTEM (ISO 45001:2018)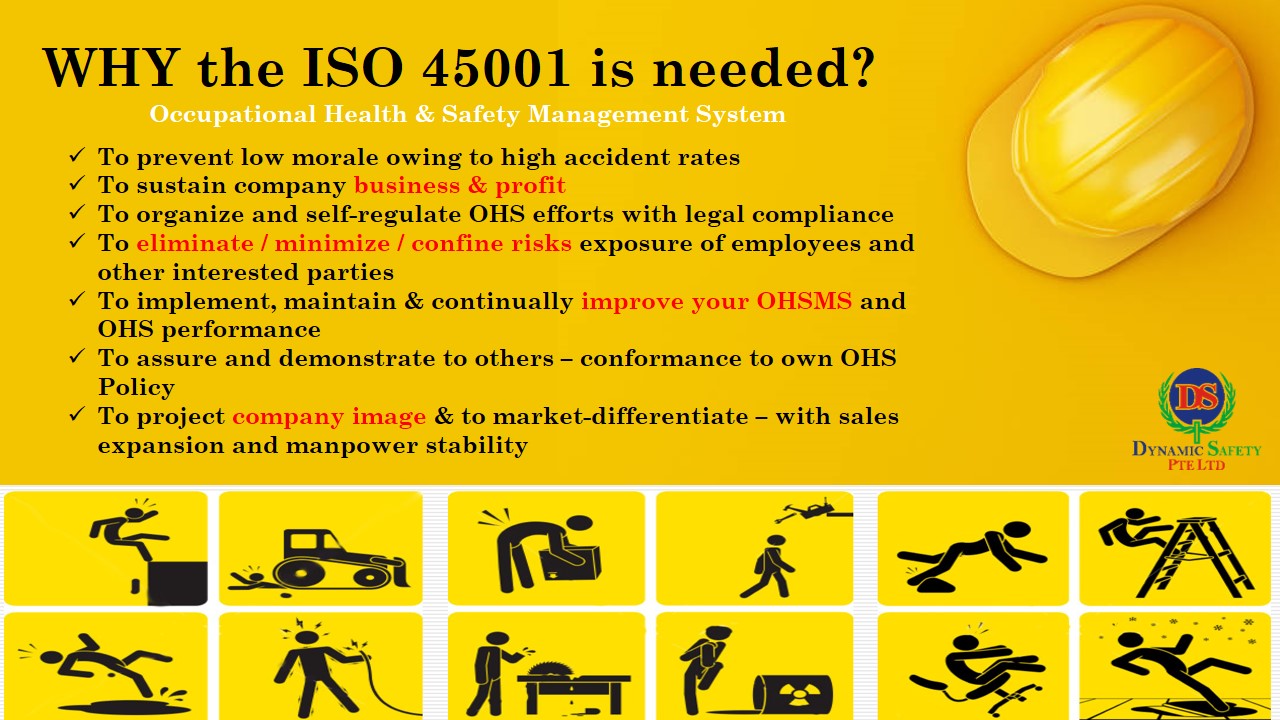 ISO 45001, Occupational Health & Safety (OH&S) management system is the world's first OH&S ISO standard. Its focus on risk prevention, innovation, and continual improvement will benefit organizations with the foresight to achieve this global standard through improved organizational resilience.
As well as increasing employee engagement and publicly demonstrating a commitment to sustainable work by providing safe and healthy workplaces, this standard focuses on key business challenges such as the supply chain and continuity planning.
This allows organizations to anticipate, adapt and respond, providing both resilience and agility in a global market place.
BENEFITS OF ISO 45001
Improves productivity through the reduction of workplace accidents
Prevents downtime or costs related to accidents
Helps to eliminate or minimize risks for stakeholders through the identification of hazards and control measures to manage them
Credibility and image improved amongst stakeholders, customers, and the public
Legislative compliance and awareness – With OHSAS / SS, the system ensures you are compliant with the latest laws and legislations
HOW DYNAMIC SAFETY CAN HELP YOU?
Dynamic Safety provides consultancy services to guide your organization through the stages of development, implementation and trial audit. The internal Auditor course is also available on a monthly basis.