Blog
Fire Warden Training Course!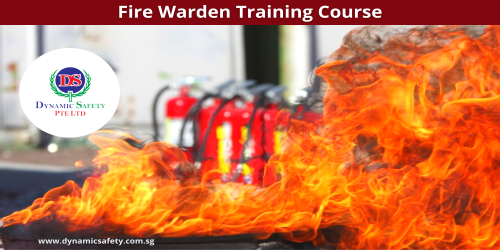 17-May-2023 15:54 PM
Fire Warden Training Course:
• Fire training course is a comprehensive training program that provides participants with the skills and knowledge necessary to perform the duties of a fire warden.
• The course can provider topics such as fire safety, evacuation procedures, and firefighting.
• Oil & gas Company.
• Construction Company also can attend course.
• Fire Legislation and the common causes of fire
• The behavior of fire , Fire prevention
• What to do if a fire breaks out for company
• How to use on fire extinguishers
• Emergency evacuation procedures and Safety features within building
• How people react in fire situations
• Your role in the event of a fire and Safe evacuation can help to course
• One day course. (Course Duration: 4 hours)
• SDF funding available (eligible for Singaporean or Singapore PR)
• Dynamic safety can provides safety training course with Affordable price.